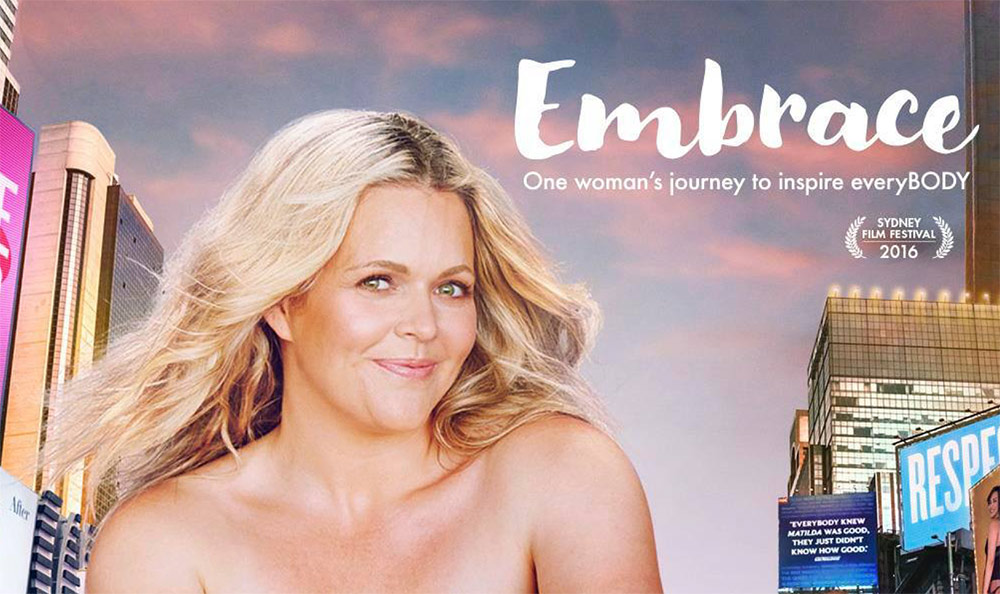 Special movie screening during: Body Image and Eating Disorders Awareness Week
Brisbane's Eating Disorders Network (EDN) is hosting a special screening of Embrace: The Documentary as part of Body Image and Eating Disorders Awareness Week, 5-11th September.
Details:
WHAT: Body Image and Eating Disorders Week; Embrace: The Documentary screening and Q&A with an expert panel.
WHO: Eating Disorders Network
WHEN: Monday 5th Sept, 6.30-9pm
WHERE: Myer Centre Event Cinema
COST: $22.00pp
The EDN is a network of specialists dedicated to improving knowledge, treatment and support services for those with eating disorders and are passionate about spreading the unique body positive messages from Embrace.
Lexi Crouch from The Eating Issues Centre, has a lived experience with an eating issue and says the movie represents EDN's values. "Learning to go beyond the physical and appreciate your body and mind for what it can do is the way to stop the war against this body hatred".
Embrace: The Documentary is the film debut of body image activist, Taryn Brumfitt, who became a household name after posting an unconventional before-and-after photograph in 2013.
The image was seen by more than 100 million people worldwide and sparked an international media frenzy.
Throughout the film, Brumfitt interviews a wide range of ordinary women and celebrities about their attitudes to their bodies.
Dr Kiera Buchanan, a Clinical Psychologist at Brisbane's multidisciplinary clinic Centre for Integrative Health, works with many clients struggling with societal and media influences on body image.
"(The current ideals) have created a huge amount of shame, suffering, and self-loathing for people… none of which are conducive to self-compassion or treating ourselves well!"
Shane Jeffrey, a Dietitian at the Eating Disorders Outreach Service, agrees.
"We also know weight is not always a good predictor of health. With body image concerns being so prevalent in our society, Embrace is a much needed breath of fresh air in building awareness around the benefits of building positive relationships with our body."
Eating issues are severely underreported, with 84.3% of people knowing at least one person who may have an eating disorder, whilst 62.8% say they know up to five people who may have an eating disorder, according to the National Eating Disorders Collaboration.
And it's not just women being effected. According to Dr Salvatore Catania, Consultant Child and Adolescent Psychiatrist at Northside Child and Youth Psychiatry, men are experiencing body image issues at an increasing rate.
"The growing and worrying rise of Eating Disorders in males has not been given enough recognition and attention as it should deserve. Males in today's society are bombarded with images of "six-packs" and bulging biceps and many are seeing this as the only way to be seen as attractive and confident members of society".
The event, held on September 5, will conclude with a Q & A with health professionals working in the field of eating and weight concerns as well as individuals with lived experience of eating issues.