ACCREDITED PRACTISING DIETITIAN, ACCREDITED NUTRITIONIST
BND (NUT & DIET) (HONS)
Kate is recognised as one of Brisbane's leading and most sought after Dietitians, being appointed as an Executive Committee Member of Dietitians Association Australia (DAA)'s Eating Disorder Interest Group.
Kate is especially skilled in addressing client's eating behaviour and relationships with food, claiming that "why and how a person eats is often more important than what they eat".
Kate is particularly passionate about assisting those with disordered eating and weight concerns to implement sustainable changes to improve their physical and mental health.
Kate has gained extensive experience working with a variety of populations and is the coordinator of the Mental Health Practitioners Network Brisbane Eating and Weight Management group, providing training opportunities for psychologists and allied health professionals. Kate supports our clinicians and administration team to provide the highest quality care to our clients and referrers.
 Specialist Training
Non-Dieting Approach for Dietitians: Fiona Willer
Essential Counselling Skills for Dietitians: Tara MacGregor
Client centered approach to weight management: Dr Rick Kausman
Royal Prince Alfred Hospital Elimination Diet: Anne Swain
Children's eating behaviours: Ellyn Satter
Australia and New Zealand Academy for Eating Disorders (ANZAED) National Conference 2016 (Christchurch)
CBT-E: Enhanced Cognitive Based Therapy for Eating Disorders: Kim Hurst
Writing For Eating Disorders Workshop: June Alexander
Maudlsey Family Based Therapy
Publications
Hollis, J. Williams L. Young, M. Pollard, K. Collins, C. & Morgan P. (2014). Compliance to step count and vegetable serve recommendations mediates weight gain prevention in mid-age, premenopausal women. Findings of the 40-Something RCT. 83: 33-41.
Awards
SARRAH Nutrition and Dietetics Scholarship
Memberships
The International Federation of Eating Disorder Dietitians (IFEDD)
Dietitians Association Australia – Accredited Practising Dietitian and Nutritionist
Executive Committee Member – Dietitians Association Australia (DAA)'s Eating Disorder Interest Group
Mental Health Practitioners Network (MHPN) Brisbane Eating and Weight Management Group – coordinator
Australia & New Zealand Academy for Eating Disorders (ANZAED)
Academy for Eating Disorders (AED)
National Eating Disorders Collaboration (NEDC)
Association of Size Diversity and Health (ASDAH)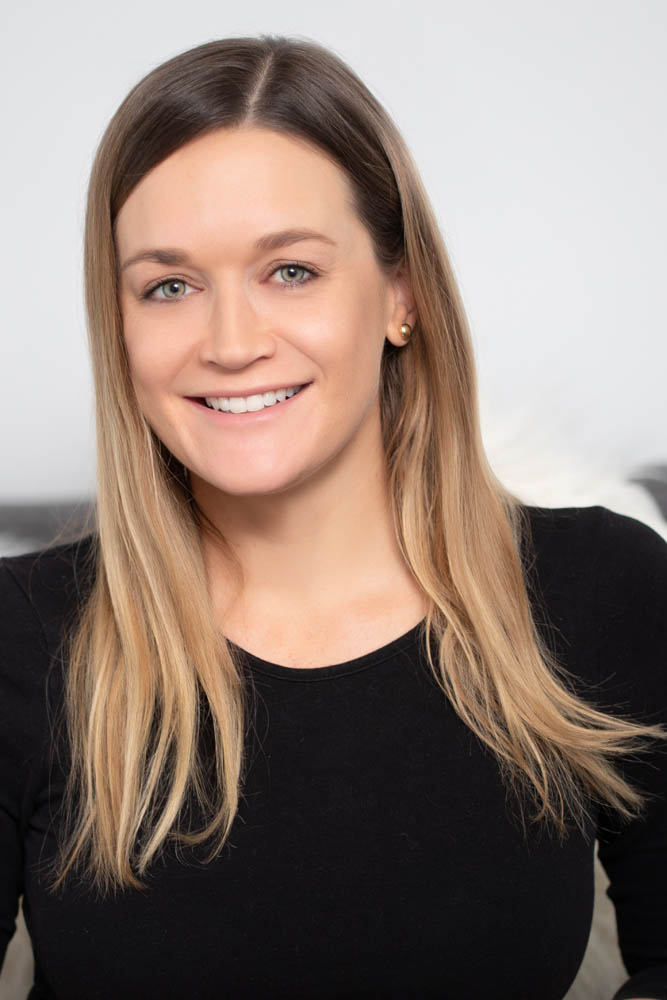 "To help others see that their appearance does not determine their value and worth so that they know they are not just enough, but that their uniqueness makes them incredible, just as they are."
How are CFIH Dietitians different to traditional Dietitians?
Traditionally, Dietitians are viewed as the food police. In your past experiences, your may not have felt heard or understood when seeing someone regarding your diet.
Many clients describe their previous experiences with Dietitians as frustrating or pointless; simply being told what to do again and not taking into account the client's own knowledge, experiences and valid concerns about making changes to their eating. Many people fear coming to a Dietitian as they're afraid the Dietitian will make them feel guilty about what they do or don't eat.
At CFIH, our Dietitians are different; they are Non-Diet Accredited Practising Dietitians who are passionate about working with you to improve your nutrition and overall health.
The Non-Diet Approach is an evidenced-based approach that involves working collaboratively with you to relearn something you were born with; intuitive eating. Intuitive eating involves rebuilding trust with your body to reduce anxiety and fear associated with when to eat, what to eat and how much to eat. The non-diet approach helps to get you out of the diet cycle and heal your relationship with food and your body.