Kate Lane
Accredited Practicing Dietitian, Associate Nutritionist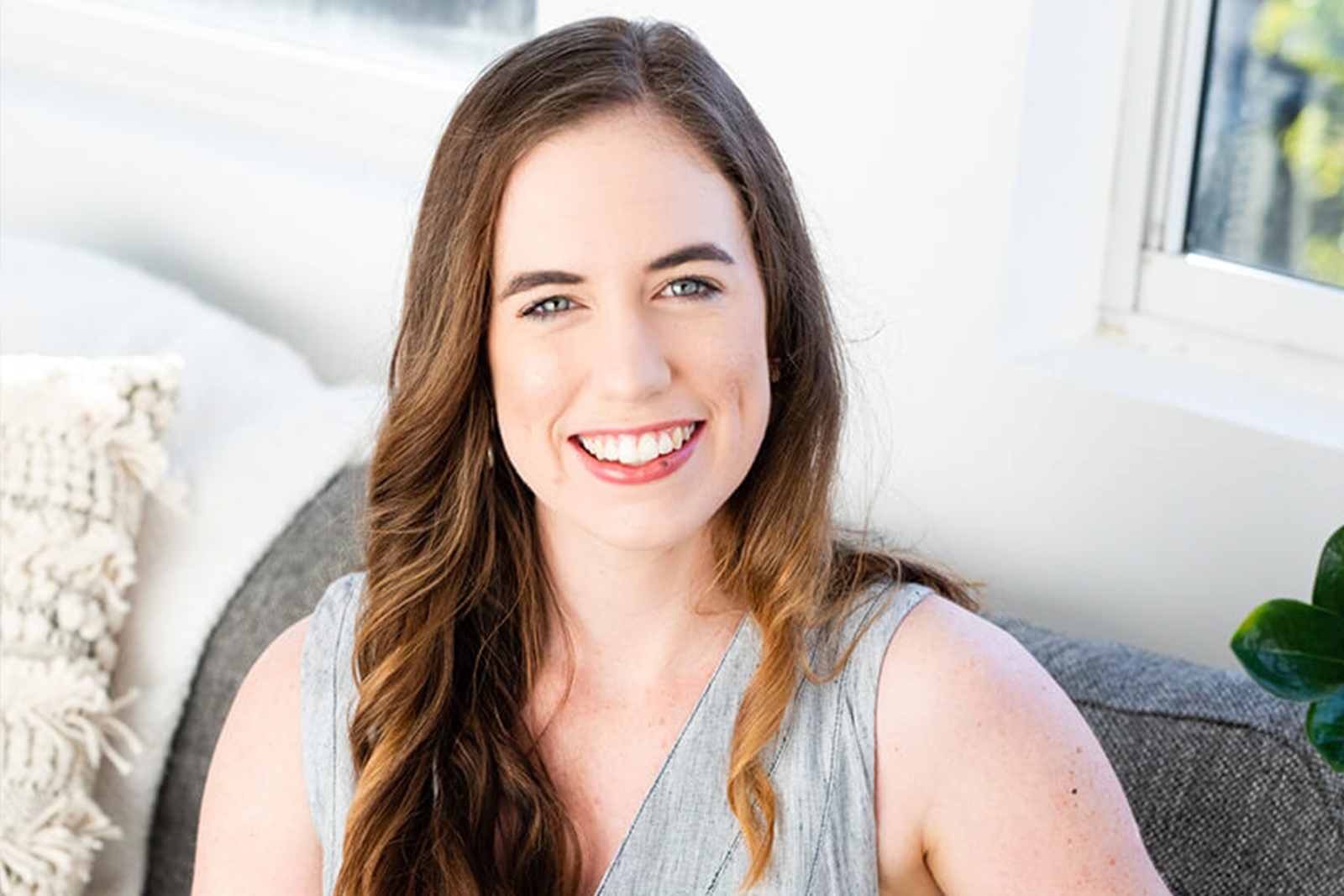 Kate is one of CFIH's Senior Accredited Practicing Dietitians. In addition to her clinical role, Kate is our Acting Office Manager and is responsible for overseeing CFIH's administration in order to ensure client's experiences at CFIH are as smooth as possible.
Kate has a warm, open and collaborative style when providing nutrition counselling and interventions for individuals experiencing eating and/or body image concerns. Kate upholds CFIH's commitment to promoting and supporting body diversity through her practice grounded in Intuitive Eating, Non-Diet Approach® and Health at Every Size® (HAES) principles. Kate is an advocate for inclusive and respectful health care for all bodies.
Bachelor of Exercise and Nutrition Sciences
Masters of Dietetics Studies
Like all the practitioners at CFIH, Kate is passionate about supporting individuals to overcome concerns they may have with eating and/or body-image.
In addition to the above, Kate has experience in the assessment and treatment of functional gastrointestinal issues and food intolerances/allergies; both those occurring independently and those occurring in the context of an eating disorder. Kate also has experience in sports nutrition and is passionate about supporting athletes with eating concerns.
Cognitive Behaviour Therapy - Enhanced (CBT-E)
Family Based Therapy (FBT)
Specialist Support Clinical Management (SSCM)
Compassion Focused Therapy for Eating Disorders (CFT-E)
Acceptance and Commitment Therapy for Dietitians (ACT)
Non-Diet Approach
Mental Health First Aid
Rebates are available under an Eating Disorder Management Plan or Chronic Disease Management Plan with a referral from a General Practitioner (GP) or Psychiatrist. Please contact our Client Care Team for more information about obtaining a referral from your GP.
Kate is also registered to provide Dietetics services which may attract rebates from private health insurers. Please check with your private health fund to determine your eligibility for rebates on Dietetics services.
Kate is a registered provider in the Mental Health Referral Network for the Australian Institute of Sport (AIS). For more information about seeking support for AIS athletes, please speak to our Client Care Team.
No referral is required, you can self-refer to CFIH and may be eligible for a rebate through your private health insurer. Please note however, Medicare rebates are only available with a referral from a General Practitioner (GP) or Psychiatrist.
Kate works full time and is available for client appointments at our Brisbane clinic on Mondays, Tuesdays, Thursdays, and Fridays.
• Dietitians Association of Australia – Accredited Practicing Dietitian • Australia & New Zealand Academy for Eating Disorders • The International Federation of Eating Disorder Dietitians • HAES® Australia • Association for Size Diversity and Health