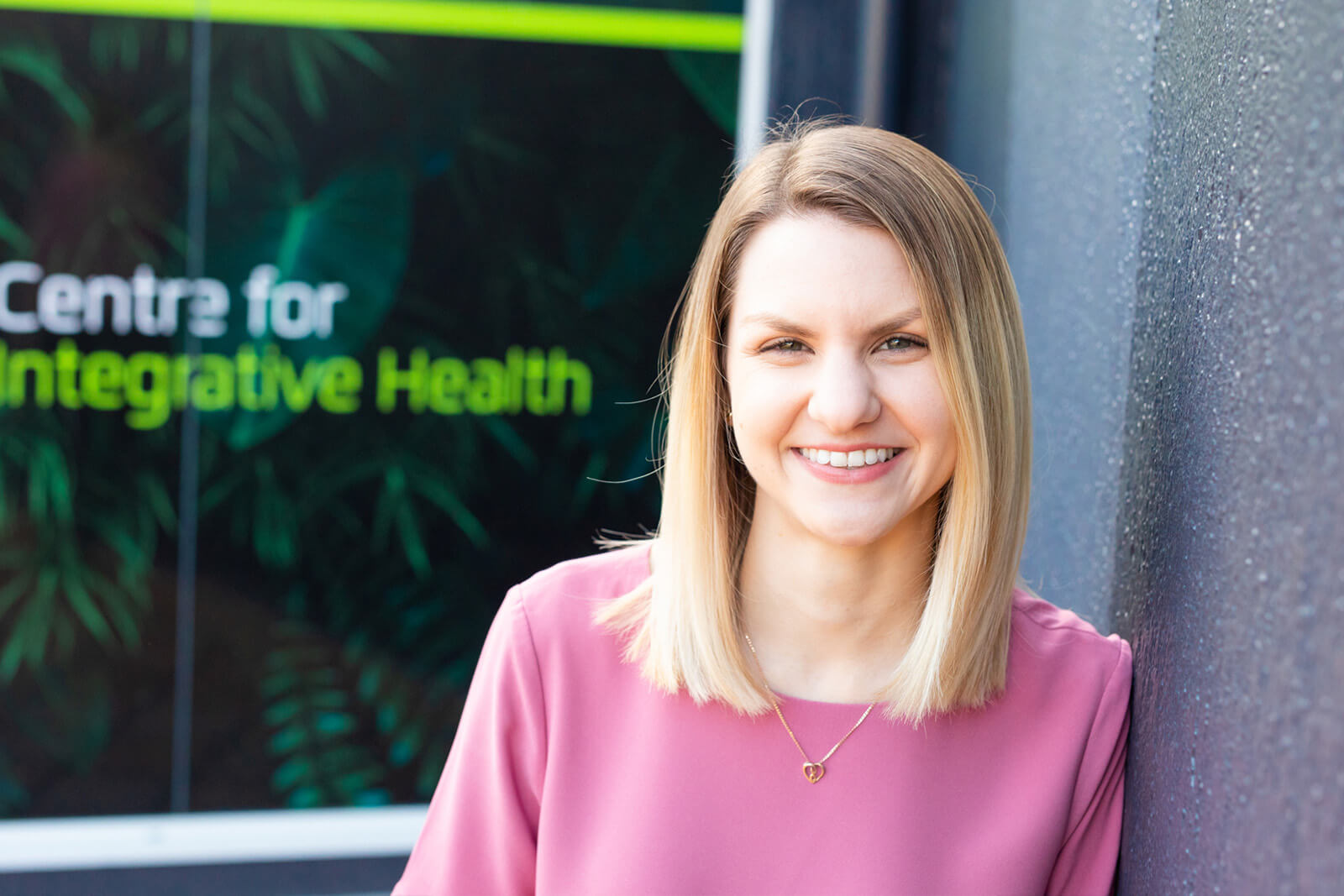 Emma is a registered psychologist with a Masters degree in Health Psychology from the University of Queensland. She is passionate about working with clients to achieve their therapy goals and instil compassionate self-care and sustainable changes to improve both their physical and emotional health.
Emma utilises a compassionate, person-centred approach alongside evidence-based psychological interventions. Emma has experience supporting individuals with a range of mental health concerns including mood, anxiety, personality and trauma-related disorders, as well as eating disorder and body dysmorphic disorder presentations.
She has experience working in multidisciplinary outpatient clinics, community health services, and in private practice.
Psychologist; Health Psychology Registrar BSc (Hons), MPsych (Health), MAPS
The mind-body connection, and the interaction between eating disorders and chronic health conditions such as diabetes. Emma has worked with individuals living with a number of health conditions including diabetes mellitus, functional gastrointestinal disorders, respiratory disease, cardiac conditions, chronic pain, and fatty liver disease.
Cognitive Behavioural Therapy – Enhanced (CBT-E), Dialectical Behaviour Therapy (DBT), Acceptance and Commitment Therapy (ACT) and Motivational Interviewing.
Yes - Rebates Available
$200 per initial appointment
Medicare Rebate $86.15
Out of Pocket $113.85
$180 per subsequent appointment*
Medicare Rebate $86.15
Out of Pocket $93.85
No, you can self-refer to CFIH. However, Medicare rebates are only available with a referral from a General Practitioner (GP) or Psychiatrist.
The Australian Psychological Society (APS)
Australia and New Zealand Academy for Eating Disorders (ANZAED)