Dr. Nga Tran - Psychiatrist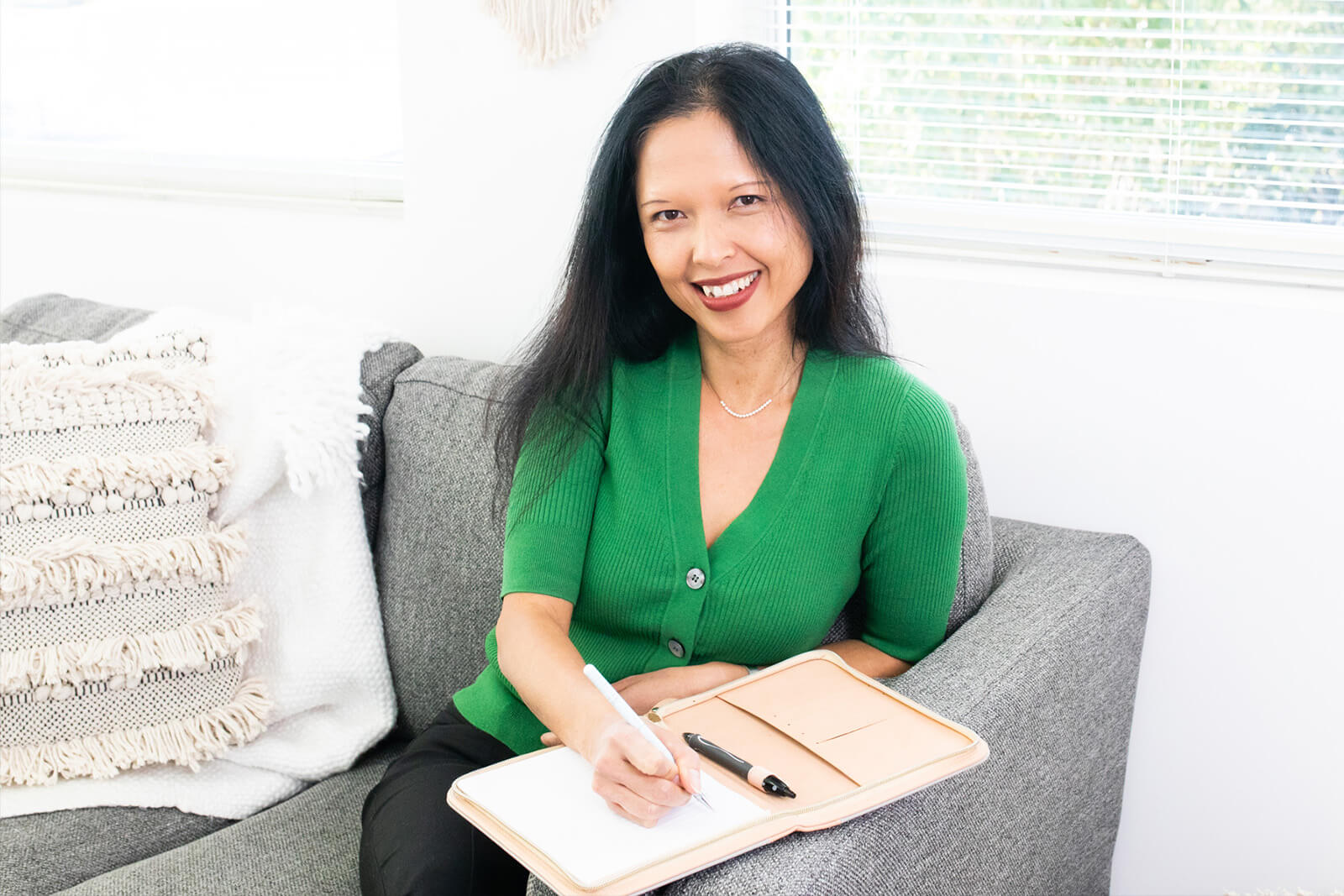 Dr Nga Tran is a warm, compassionate, and enthusiastic consultant psychiatrist with over 13 year's experience across both the public and private mental-health sector.

Nga has a particular interest in the assessment and multi-disciplinary treatment of complex presentations such as eating disorders. She enjoys integrating her understanding of biological processes with psychological and social factors to provide holistic treatment for individuals and families.
Bachelor of Medicine, Bachelor of Surgery (MBBS)
Nga is available to provide assessments and diagnoses for those with eating disorders, suspected eating disorders, and/or eating disorders occurring in the context of other co-morbidities (including but not limited to suspected ADHD, complex trauma, ASD and other psychiatric disorders).
Nga is able to develop and review Eating Disorder Management Plans as well as provide second opinions for individuals with eating disorders for both individuals and their treating practitioners who are seeking clarification regarding diagnosis and treatment planning. Finally, Nga works collaboratively within CFIH's clinical team, providing additional appointments for clients currently receiving treatment at CFIH as the need to do so arises.
At this stage, Nga is not currently available for individuals aged under 18 years old or those without an eating disorder.
Rebates are available with a referral from your General Practitioner (GP). Please contact our Client Care Team for more information about obtaining a referral from your GP.
Yes. A GP referral is required.
Please contact our Client Care Team for more information about obtaining a referral
Nga is available for client appointments at our Brisbane clinic on Wednesdays.
The Royal Australian and New Zealand College of Psychiatrists
Australia and New Zealand Academy for Eating Disorders (ANZAED)
• Family Based Therapy for Eating Disorders
• Cognitive Behavioural Therapy for Eating Disorders (CBT-E)
• Compassion Focused Therapy for Eating Disorders
• Acceptance and Commitment Therapy