Audrey Rafflet - Psychologist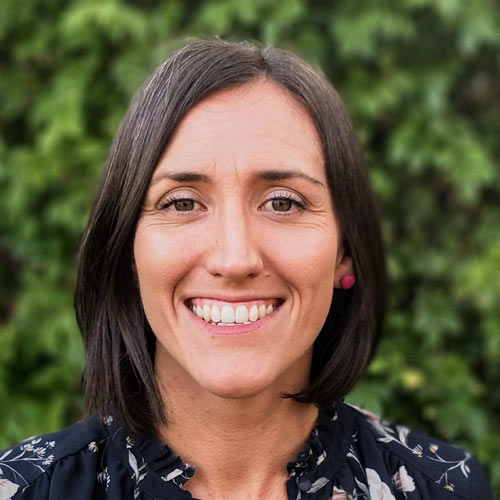 Audrey is a registered psychologist who completed her postgraduate training in Clinical Psychology at The University of Queensland.
She has worked across several settings, and across the lifespan including young children and their families, adolescents in school, supporting the elderly in retirement and adults receiving inpatient mental healthcare. She has experience in the assessment and treatment of a range of mental health and emotional difficulties including anxiety, depression, relationship distress, parenting support, personality disorders, and trauma.
Audrey takes a client-centered and strengths-based approach to all sessions, helping clients to be the expert in their own recovery. She seeks to make her sessions engaging and fun while tackling the underlying psychological processes that keep clients from living a rich and meaningful life.
Audrey has research experience in the field of neuroscience and stroke, which informs her understanding of the mind and effective treatment. Her research at university was interested in understanding the important role that social connections play in mental health, and how social connectedness can be a driver for therapeutic change.
Registered Psychologist, Clinical Psychology Registratt  BA (Hons), MPsychClin
The mind-body connection, and the interaction between eating disorders and chronic health conditions such as diabetes. Emma has worked with individuals living with a number of health conditions including diabetes mellitus, functional gastrointestinal disorders, respiratory disease, cardiac conditions, chronic pain, and fatty liver disease.
Cognitive Behavioural Therapy, Acceptance and Commitment Therapy, Dialectical Behaviour Therapy, Mindfulness, Triple P and Triple P Steppingstone.
Yes - Rebates Available
$200 per initial appointment
Medicare Rebate $86.15
Out of Pocket $113.85
 -
$180 per subsequent appointment*
Medicare Rebate $86.15
Out of Pocket $93.85
No, you can self-refer to CFIH. However, Medicare rebates are only available with a referral from a General Practitioner (GP) or Psychiatrist.
The Australian Psychological Society (APS)
Australia and New Zealand Academy for Eating Disorders (ANZAED)