ACCREDITED PRACTISING DIETITIAN, ACCREDITED NUTRITIONIST
BND (NUT & DIET) (HONS)
Kate is recognised as one of Brisbane's leading and most sought after Dietitians, being appointed as an Executive Committee Member of Dietitians Association Australia (DAA)'s Eating Disorder Interest Group.
Kate is especially skilled in addressing client's eating behaviour and relationships with food, claiming that "why and how a person eats is often more important than what they eat".
Kate is particularly passionate about assisting those with disordered eating and weight concerns to implement sustainable changes to improve their physical and mental health. Through her commitment to this area, Kate has co-developed Compassion Focused Therapy for eating and weight concerns 'Radiance' program run at The Centre For Integrative Health and regularly provides presentations to schools, health professionals, child-care centres, workplaces and gyms.
Kate has gained extensive experience working with a variety of populations and is the coordinator of the Mental Health Practitioners Network Brisbane Eating and Weight Management group, providing training opportunities for psychologists and allied health professionals. Kate is also our Clinic Manager, supporting our clinicians and administration team to provide the highest quality care to our clients and referrers.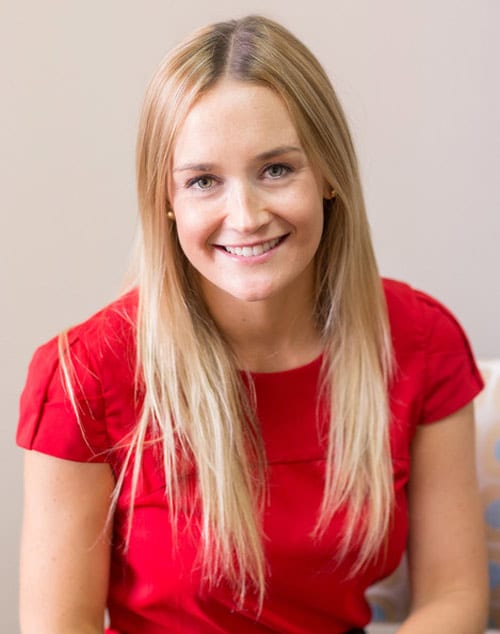 Specialist Training
Non-Dieting Approach for Dietitians: Fiona Willer
Essential Counselling Skills for Dietitians: Tara MacGregor
Client centered approach to weight management: Dr Rick Kausman
Royal Prince Alfred Hospital Elimination Diet: Anne Swain
Children's eating behaviours: Ellyn Satter
Australia and New Zealand Academy for Eating Disorders (ANZAED) National Conference 2016 (Christchurch)
CBT-E: Enhanced Cognitive Based Therapy for Eating Disorders: Kim Hurst
Writing For Eating Disorders Workshop: June Alexander
Maudlsey Family Based Therapy
Publications
Hollis, J. Williams L. Young, M. Pollard, K. Collins, C. & Morgan P. (2014). Compliance to step count and vegetable serve recommendations mediates weight gain prevention in mid-age, premenopausal women. Findings of the 40-Something RCT. 83: 33-41.
Awards
SARRAH Nutrition and Dietetics Scholarship
Memberships
Dietitians Association Australia – Accredited Practising Dietitian and Nutritionist
Executive Committee Member – Dietitians Association Australia (DAA)'s Eating Disorder Interest Group
Mental Health Practitioners Network (MHPN) Brisbane Eating and Weight Management Group – coordinator
Australia & New Zealand Academy for Eating Disorders (ANZAED)
Academy for Eating Disorders (AED)
National Eating Disorders Collaboration (NEDC)
Association of Size Diversity and Health (ASDAH)